Overview
About blockfort
Blockfort, a group of companies registered in Europe and Asia, brings together leaders of finance and technology to deliver innovative e-wallet solutions powered by blockchain. Blockfort's platform allows for the smooth ingress of fiat (cash) into digital offers, including a proprietary points system, Starpoints, issued by the Coinweb platform for onward sale by Blockfort.
Blockfort builds key banking relationships, acquires relevant licences and designs, develops and markets its technology to both retail and corporate customers. In addition, Blockfort licences its technology to clients who provide white-labeled services to retail customers in territories around the world. The company provides fully integrated KYC, AML protocols, anti-fraud, charge back mitigation and credit card acquiring and issuing solutions seamlessly integrated in a simple to use yet intuitive e-wallet.
---
Blockfort platform includes:
Wallets
Easy-to-use, fast and secure intuitive wallet.
Deposits
Hold Starpoints directly in your Blockfort Digital Wallet.
Purchasing
Purchasing Starpoints using Visa, Master Card, SEPA and Swift.
Prepaid Cards
Issuance of prepaid Visa cards for use in Asia.
Digital Assets
Digital assets, including our own points system for value store and exchange.
Integration
Technical integration,​ security, AI and reporting.
Support
24/7 support that can be localised anywhere in the world.
Licences
Business and banking licences​.
---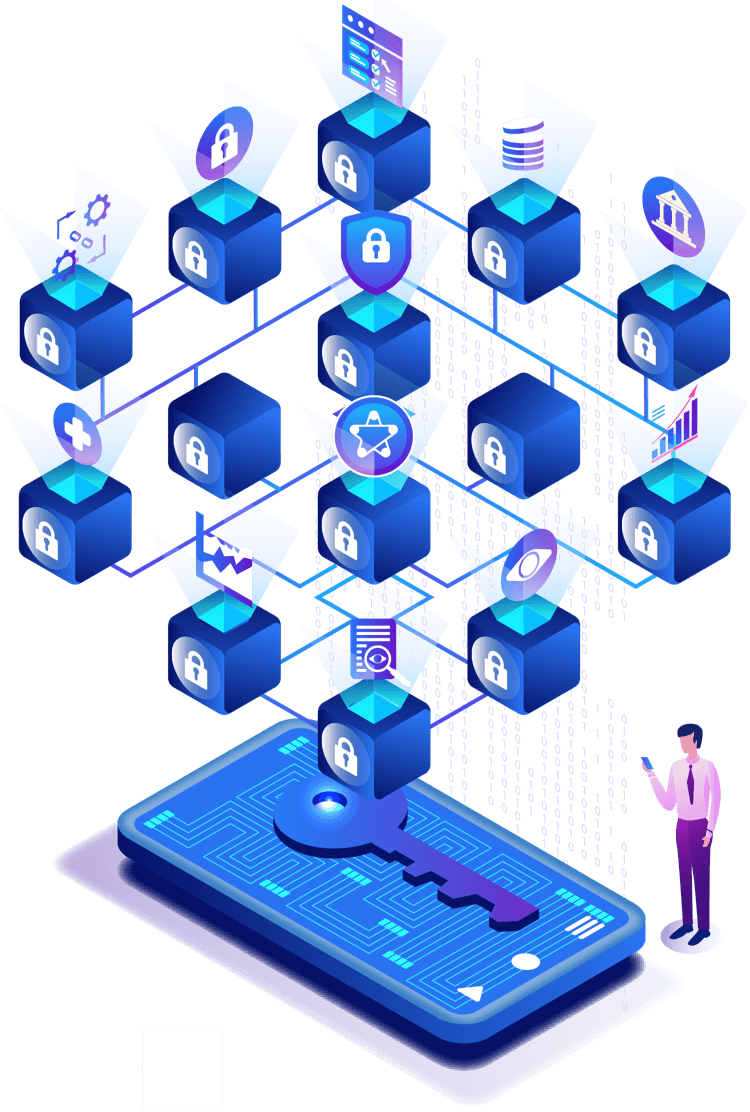 Design & Ops
Starpoints
Starpoints are issued using the Coinweb Platform and recorded on the blockchain. Transactions can be viewed using a block explorer proving their existence and immutability.
In addition to which Blockfort provides for a fully customised backend, which customers can use to track and record all transactions that are time stamped. Management of user's information is compliant with local laws and regulations in the countries in which they operate.
For a deeper dive into the patterns of user activity, Blockfort has created interactive financial reporting systems that can be queried in a myriad of ways and set up to suit a customers specific needs. All of which can be downloaded via an app and viewed on a mobile device if required.
Ingress
Blockfort clients purchase Starpoints from Blockfort and sell Starpoints to their retail customers around the world.
Blockfort's clients are contractually obligated to complete KYC and AML procedures for their customers and are solely responsible for storing the data as required, as well as comply with GDPR and any other local laws, where appropriate.
Blockfort retains the right to sell Starpoints directly to retail customers subject to the same KYC and AML procedures.
Egress
Blockfort will allow Starpoints to be redeemed for offers within the wallet including Skype credit, mobile phone top up vouchers and Esports credits. Customers can also apply for virtual and physical pre-paid Visa debit cards.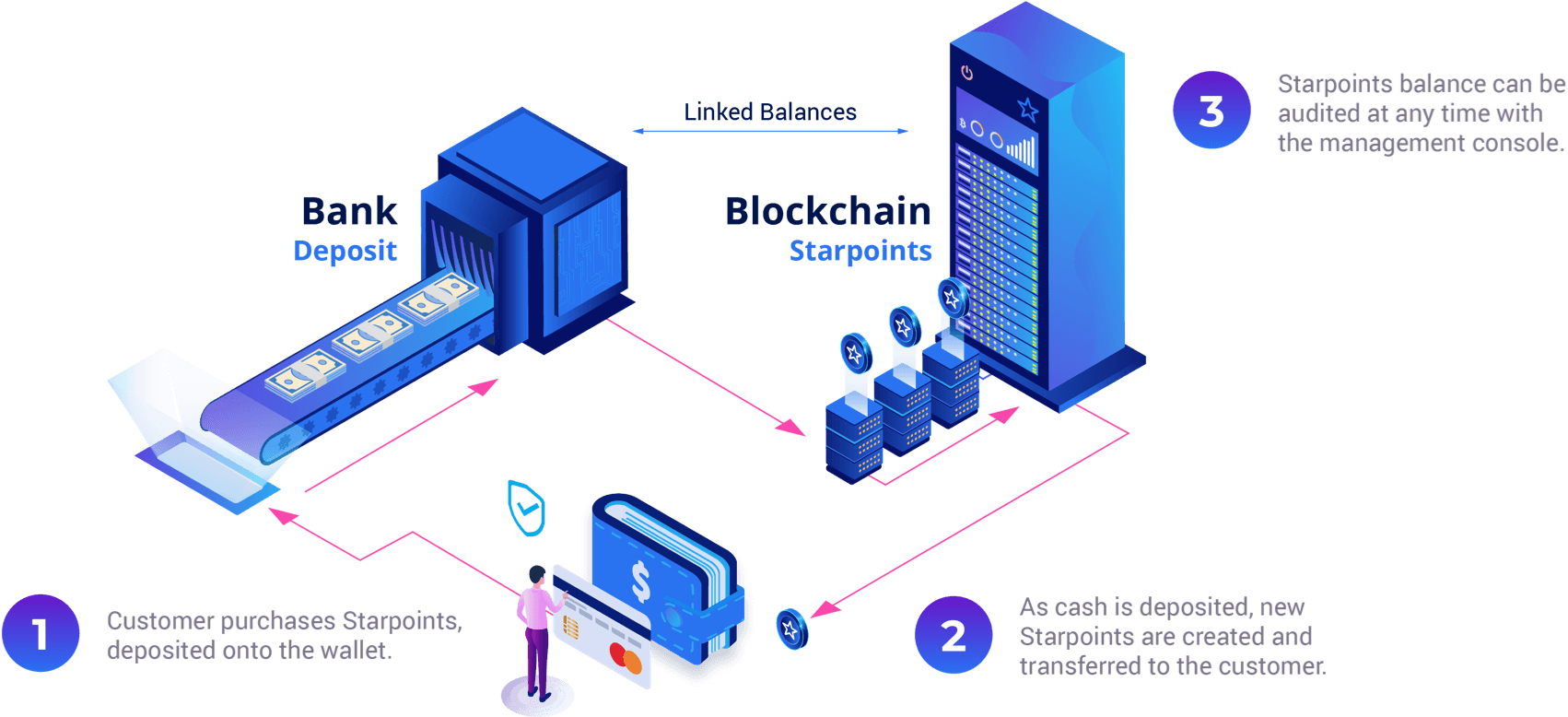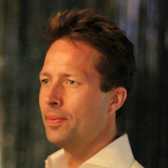 I have tried to use many different products in the market and have finally found a truly innovative Digital Wallet that works seemlessly and does exactly what it says on the tin. Blockfort seem to be one of the first companies ushering blockchain technology into the mainstream
Adam Arnback
CEO - Ash Asia International
Risk
Policies & Mitigation
When handling digital assets, managing risk is not only top priority at Blockfort but also its banking and financial partners. Upon that basis Blockfort adheres to the strictest policies with regards to know your customer (KYC) and anti money laundering procedures (AML) and has dedicated specially trained team members that oversee the operation and are constantly reviewing Blockfort's operating policies.
Blockfort has developed a system where each payment linked to the movement of digital assets on the platform are checked by no less than 3 third-party KYC, AML, anti-fraud and chargeback mitigation providers who all cross reference the information provided. This process is then automatically verified by Blockfort's backend system and manually overseen by experts in the team.
Fraud & Miscoding
Fraud and miscoding is a major issue with considerable consequences for payment providers and their customers. These include blocked and clawed back funds that can incur penalties. It is essential that when accepting customer payments, Blockfort is in a position to prove that funds have been exclusively used to purchase a digital asset and that said asset has been delivered to the customer. This process is provable on the blockchain and can be verified by third party auditors, making inaccurate accusations of miscoding and fraud far harder thus mitigating the above mentioned risks.